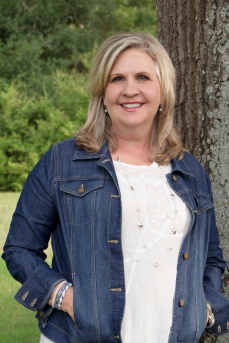 Shelly Templin
Key Note Speaker
Shelly D. Templin is an author, speaker and blogger who shares a message of hope – with humor. She is the author of Pushing to the Peak ~ A Story of the Success-ability of Dr. J. Glen House. Her brother, Glen, became a quadriplegic at the age of twenty and went on to become a successful doctor, businessman, inventor, entrepreneur, husband and father. She tells his encouraging story in the book Pushing to the Peak.
Recently, Shelly published a children's picture book – Lani's Icky Habit that is full of surprises. The kid, parent and grandparent reviews are glowing.
Shelly has written for Focus on the Family, is a regular contributor to Hopemommies.org and has guest blogged for numerous ministries.
Shelly has a heart to encourage women to be hope-filled overcomers who recognize God's faithfulness.
Shelly lives in North Texas with her husband, Jack, of 35 years and an elderly deaf dog. She has three daughters, a son-in-law, and two darling granddaughters. In addition to loving her family, Shelly loves Texas, ice cream, reading, being outdoors, sunsets, hummingbirds and her dog – not necessarily in that order.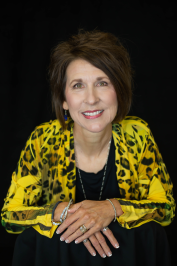 Teresa Harmening
Worship
Teresa Harmening is a worship leader, songwriter and Christian communicator who is passionate about sharing the joy of the Lord in song and teaching the Bible. Playing the piano by ear from the age of 3, was the beginning of a lifelong love of music. She continues to use this gift today in her home church where she has served as worship leader for the past 41 years. Teresa also speaks and leads worship at women's events, retreats and conferences. She encourages women to be rooted deeper in God's word. Memorizing God's word has been the inspiration for many of the songs she has written. She says, "You can't help but receive a blessing when you SING GOD'S WORD!" Come and be blessed as we worship together!
Mission Project

Inspire 2023 Missions will be hosting a Baby Shower for the East Texas Pregnancy Help Center from 3-5pm on Friday. They will be there to share about their ministry. You can share in this ministry by bringing an unwrapped baby gift and writing a card of encouragement to an expecting mother who has chosen LIFE!
Breakout Choices
-- Kathy Mott
Are you overwhelmed by the stuff and schedules of the world and struggling to know Christ more? Learn practical steps to clear the way to abundant life in Christ!
-- Amanda Jordan
Enjoy a time of reflection as you read Psalms 107. Be encouraged as you discover how God delivers His people from their troubles. No matter what type of difficulty we may endure, God's love will carry us through. God's steadfast love lasts forever.
-- Teresa Harmening
If you've put the definition for worship in a small box set aside for twenty minutes on a Sunday morning during a church service, you've missed out on one of the most amazing gifts God has given to us as worshippers of the most High God. Join with us in this session as we unwrap the Biblical meaning of worship, as we put music to the scriptures and sing praises through Psalms, hymns, and spiritual songs. (Col 3:16) (1 session only)
-- Rachel McRight
What does it look like to raise Godly children a world that is not even close? How does one do so with so few examples? Come join in as we discuss examples from scripture, as well as some practical tools to incorporate into our already hectic, everyday lives helping our children live Christ like.
-- Kasey Boughan
Second Timothy shows us how two women saw their commitment to God bear fruit. Their Biblical examples show us we can also leave a legacy of faith to impact our families for kingdom growth!
-- Lori Moody
As a lovely quilt is made from a pile of scraps, so God in His sovereignty can redeem our grief. Join us as we take a look at Isaiah 61 to see the healing of the brokenhearted, comfort to all who mourn, and beauty for ashes.
10:00
Bingo, Snacks, & Campfire
10:00
Worship & Invitation
Retreat Pricing
Lodging choices and pricing for the retreat will be available once online registration has been opened. Please check back later or log into the online registration portal.
Register Online
Registration for the Inspire Women's Conference can be done online. If you registered your church online before then use your same account or create one today. After you login click on the Weekend Retreats button and create a new registration. If you need help contact the camp office.
Sign-up Now!